03/10/2014 01:54
Pope's Video Fulfills Prophecy - More on the movie 'The Son of God' and the subtle Peter-Leader Lie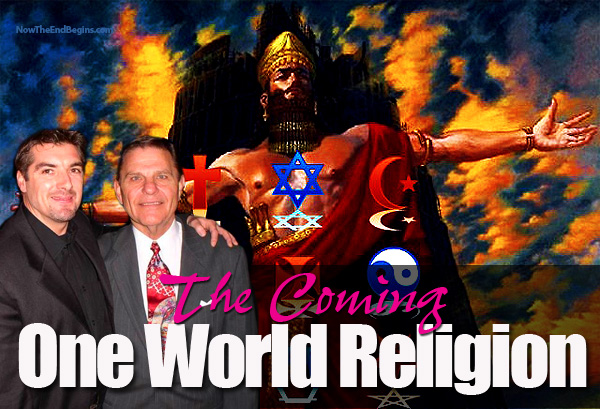 The Catholic Church is actively trying to combine all religions under the Pope and the Vatican. My points about the movie The Son of God several blog posts ago were about perpetuating errors, specifically the false Plan A Peter-Leader premise.
If you buy into the Peter-Leader lie you end up at the foot of a Jesuit Pope and eventually Chrislam. Chrislam is the combination of Christianity and Islam into a last days one-world global religion. The video below exposes one of their attempts to deceive Protestants into the this One World Religion.
The Son of God movie came out of Hollywood and it made its way to the masses in the Matrix, you have to ask why. Why is Hollywood trying to proselytize Americans into Christianity. They aren't, they're holding out a false premise and a false god. This is not about bashing Catholic believers, it's about a Jesuit controlled Vatican with a diabolical plan. Do your own research own research into the history of the Jesuits and their goal to exterminate the Protestant church. Most Catholics don't know their own history, let alone the vile and corrupt history of the Jesuit order. The difference in success and failure is almost always very subtle.
Omega Days
Published on Feb 28, 2014
Pope Francis, Bishop Tony Palmer say there are no more protestants and that every christian is a catholic. That we must put aside our differences and become one.